It feels like I've been injecting forever, but its only been 8 days.  So far I have stabbed myself with a needle a total of 12 times.  It doesn't sound much really but I know the drugs are working.
I went for a blood test on day 4 to check my E2 levels.  Given my history of OHSS the clinic wanted to do an early check to make sure my blood levels weren't shooting off in the wrong direction.  It took an hour and 15 minutes to get to the clinic, 5 minutes later after a sharp scratch in my right arm, I was in the car travelling back home, which took another hour.  I waited for the phone call to let me know if I needed to adjust my medication, the phone call never came.
Day 5 I started to second daily injection of Cetrotide.  This drug stops ovulation.  As my ovaries are going like the clappers to produce more eggs than usual, we need to ensure that none of them get released before they are removed at the egg collection stage.  And so each day there are now 2 injections to do.
Naturally my mind has been in overdrive, mainly worrying about over stimulating again.  That just cannot happen.  I can't be that sick for a third time.  It is awful to just sit and wonder what is going on inside me, hoping that my body isn't over reacting again.  During the last few days I haven't even been able to think about the next stage.  Maybe because I know this cycle finishes before we get an embryo transferred.  Most people go into IVF hoping for a positive pregnancy test at the end, for me all I can hope for is no OHSS & some good quality blasts (5 day embryos) in the freezer.  For now, that will be enough.
I've had emotional days, crying at nothing.  I cried this morning thinking about writing a blog post about surviving Christmas, just reminding me that I'm still very vulnerable and that infertility cuts deep to my core.  I also have to remember that I'm high on hormones!
Compared to my previous cycles, so far I still feel well.  In my previous stim cycles at this point I have been puking my guts up every morning, unable to face much food.  The steak, cheesecake and peanut butter Kit Kat bites yesterday evening made me realise that I'm no where near being that unwell at the moment.  Great news.  No puking & still eating.  I have suffered with headaches most days and I don't remember this from previous cycles but they now seem to have stopped too.
My ovaries are awake and I know it.  I wouldn't say I'm in pain, but I'm starting to get a little uncomfortable.  I just have a dull ache.  I am now living in jogging bottoms because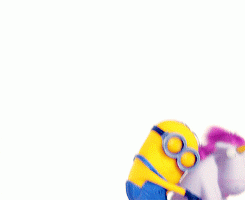 my jeans are too tight.  The £47 I spent on 3 pairs at the start of the week are just one of the many hidden costs of IVF.  I do aspire to have a unicorn onesie though, just like my fellow infertility blogger and current cycle buddy, Jess over at Infertility and Life.  She has been a true source of support & strength.  I have stayed away from the cycle buddies threads on the fertility forums this time, but I have found great support from my Twitter pals and to you all, a huge thank you for sticking with me thus far!
So, yesterday was scan time.  It is so different being in a private clinic to my NHS experience.  I get an appointment time and I actually go in on time, rather than turning up at stupid o'clock AM and waiting with a number to be called.  Its making for a much less stressful cycle.  I hadn't even sat down in the waiting room and I was called in.  The sonographer explained that she would be counting and measuring follicles to see how I was responding to the drugs.  I would then need to see a nurse who would let me know if anything needed to be adjusted.  Wanda was inserted.  The sonographer said she needed to check my lining first to ensure it was getting ready for transfer.  Actually we don't need to check it as I'm having a freeze all and won't be having a transfer, but anyway she checked it and apparently it was 'perfect'.  Wonderful news but completely irrelevant.
First ovary checked, I have a few follicles just under 10mm, a few more at or just above 10mm and the lead one is 13mm.  To me there looked ALOT less than in my previous cycles.  Next ovary checked, she took measurements for about 5 of them & was counting some just under 10mm, but she didn't say much.  I commented that it didn't look like they were over responding, she agreed and said things look about right for this stage and that:
"We are aiming for quality and not quantity"
I came out feeling deflated.  I suppose I should be glad my ovaries aren't going crazy like the last few times.  A few minutes later we were called to see the nurse.  She said things were looking ok and that they work on "quality not quantity".  Why do they use the word ok?  Is that good, bad, indifferent?  Should I be now worried that my ovaries aren't responding enough?  I didn't ask what my E2 level had been on day 4 and I didn't ask how many follicles I have that could potentially turn into eggs.  Maybe I should have but part of me doesn't want to know if they are going crazy again, part of me just wants to trust the clinic to look after me.  My dose of Menopur stays at 112 and I'm back in on day 9 for another scan and blood test.
We left the clinic 15 minutes after we got there.  I said to hubby that my scan looked NOTHING like my previous scans and I'm now worried we aren't going to get a good number of eggs.  So, I've switched from worrying about over stimulating to worrying about getting a crap number of eggs all in the matter of minutes.  I got home and looked at the notes from my last full stim cycle.  At this point I had 40 follicles.  Maybe its a good thing that I don't have anywhere near that number this time.  Or maybe I do have that many but they just aren't telling me.  Anyway, I've decided to put the notes away and just let this cycle be a cycle of its own.  No comparing.  Those previous cycles didn't result in a baby so maybe its a good thing that this one feels completely different.
Hubby and I are also talking lots and being honest about how we are feeling.  This is also new but is making such a difference.  I'm just glad it is him with me on this rollercoaster, holding me as I try to navigate each twist and turn.
I truly forget what an awful, emotional process IVF can be.  On the plus side, I don't feel unwell but growing eggs is exhausting, both physically and emotionally.
All I can do is get through each day and remind myself that I'm doing ok.