Preparation for our 9th IVF cycle has well and truly begun. It has been a while. Our last IVF cycle was in February 2016 and it was all a bit last minute so I wouldn't say I was prepared for that one at all.
I would like to think that I'm approaching this next cycle with a different mind-set. I know going in there is a possibility of the dreaded OHSS appearing again but the clinic is trying to minimise the risk as much as possible. We have opted for a freeze all and this time there will be no change of approach on the day of egg collection. We aren't having embryos replaced and I'm ok with that. This is the bit to create the embryos only, the rest can happen sometime next year. Which then brings me on to another fear, what if we have no embryos? And so, as you can see, this is where the mind f*** starts. No needles or drugs in sight and yet churning over the possible outcomes has already started.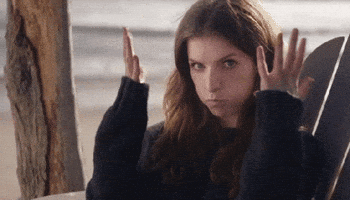 And yet I feel calmer. I'm not going into it thinking 'this has to work' and 'if it doesn't it means I'm a failure'. I'm going into it hoping that we get some good quality embryos to day 5. If that doesn't happen then we will deal with it and decide what to do next. I try to not let the air of panic set in and if it comes creeping up on me, I try to bat it back from whence it came.
In preparation for this cycle I'm taking better care of me, both physically and emotionally. Things are different because I am different. Nearly 2 years after my breakdown and I have changed, I have grown and I have learnt to accept that with or without a family I am whole. Of course, with every ounce of my being I hope and pray that this cycle leads us to a positive at some point next year, but if it doesn't I have promised myself that I will never venture to the depths of despair and depression again.
My diet has changed over the last few months. This was partly prompted by the discovery that I had scar tissue from endometriosis which had fused my bowel and uterus together so I wanted to try to manage that through diet and partly knowing we were heading into more IVF. The Emma Cannon book 'Fertile' has become my new recipe book of choice. It has some lovely recipes, which are packed full of all the good stuff I need to eat. I'm not a lover of food, never have been, but for the last 6 weeks I have been making soups for lunch (including Avocado soup, which sounds odd but is amazing btw), making sure I eat breakfast everyday (& not just a cereal bar and coffee) and eating as healthily as I can. I also need to up my protein levels so I've turned to Dr Hazel Wallace & for some variety I've been using Madeline Shaw recipes too.
Of course, I'm taking a heap of supplements. On my very first IVF cycle I struggled to take the one a day pre-conception supplement. Now I'm on that plus things to help improve egg quality, given my poly-cystic appearing ovaries and my now older age. I suppose you could say that my Saturday morning shopping spree on Amazon that cost me £81 is one of those hidden costs of IVF. And that's just a months worth of stuff. It has been nearly 8 years since our first IVF cycle and I'm now the wrong side of mid-thirty, rather than the pre-thirty year old that I was back then. Yep, definitely need to get my eggs into the best shape. Hubby is also taking his supplements, the conception tablet plus a couple of vitamins in higher dose. Lets see if any of these things make a difference.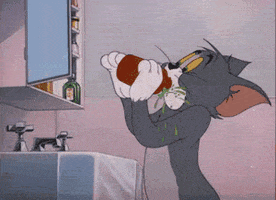 I'm not one for exercise, it bores me to be honest. I do however get to walk twice a day with our gorgeous pooch. The walking is not only good for my mental health, but it means I get an hours exercise a day. That's got to help…surely? Getting the blood flowing and all that jazz.
I've done acupuncture with a number of my cycles. Although I have never had a positive pregnancy test, I know that it helps me stay calm and focussed. For that reason, I am doing it again. I have to do whatever I feel is right for me and whatever keeps me balanced.
We have a new clinic and a new approach. Both things were important to me, there seems little sense in keeping doing the same thing and expecting a different outcome. But that's just my view. The fact that we have a new set of expertise and a clinic that we are both really happy with has been important. In putting ourselves through this again, I particularly have had to find someone that I trust to take care of me. I hope that I have found it. I will even forgive the fact that they temporarily blocked me from their Twitter account, but that's a story for another time! My quest to be a fertility warrior ran away with me.
I think the most important thing to me is how we both cope emotionally with this next cycle. It feels like its taken us a while to get here and this time last year I would have said we would never have done it again. And yet here we are, finding the strength in each other to give it another try.
This is the first cycle that I am going into and having counselling before we even start. I have been seeing my counsellor regularly since April 2016 and without it I would not be going for this again. I will continue to see her before, during and after this cycle. I need the outlet and I need the therapy, and that's ok. It doesn't mean I'm a failure, it means I'm prepared, ready & able to deal with this. If it all goes horribly wrong, I now have an amazing support system in place. Hubby and I will also see her together, its important to me that we can talk through what its going to be like to do this again and how we navigate whatever comes our way. It doesn't show a weakness in our relationship, in fact for me it shows the opposite. For the first cycle ever we are considering our relationship and how it will be impacted. One thing we have struggled with previously is to keep talking to each other as we go through a cycle. I have felt in previous cycles that I can't tell him how I'm feeling because he is also going through it. This time we are both committed to keeping the lines of communication open. If we don't, I know we will struggle to get through this again. I think we are both realistic about what we need in order to get through this in the best shape we can.
I've never had access to a support group before, but now I do. In fact, I run the one for Staffordshire on behalf of Fertility Network UK. It started as a closed Facebook group but I have just arranged our first meet up in a few weeks time. I'm hoping that being part of a support group with those who are going through a similar thing will help me through our next cycle. I just hope the meet up goes well and I'm not stressing about it!
I will be staying away from on-line forums. For each and every one of my previous 8 cycles I have joined the groups of people going through cycles at the same time. Whilst to start with I found them immensely helpful, I reached the point where my negatives were compounded by others getting positives. I will write a future post about my experience of forums, but for me on this cycle I am choosing not to go down that path. I am truly focussed on me and our cycle rather than the cycles of others. This may sound selfish coming from someone who advocates supporting others, but for me, right now, for this cycle, the on-line forums aren't right place for me. And that's ok.
So, for the next 7 weeks, I need to put me first, whatever that means. I will not be taking on other peoples problems right now. Of course, if any of my friends are reading this & have any major meltdowns please know I will ALWAYS be here for you. You just may not get much sense out of me if I'm pumped full of hormones!
This IVF malarkey isn't straightforward. The prep starts long before the drugs start. Its immense. Its hard to know what to do and not to do, its hard not to worry, its hard not to think about all of the possibilities. Most of all its hard to know that this may be our last opportunity to become parents. We have pulled together every ounce of strength & courage that we have and we are giving it our all. It is for that reason that right now we are number one & we are concentrating on us.
So we have a prep appointment & final blood tests later this week. Apparently they need to teach me how to inject myself, I think I got that one down to a fine art. It will then hopefully be all systems go to start towards the end of the month. Of course, it could all change, but if not, IVF number 9…lets do this. I hope the avocado soup is worth it!